A SECTION of road where two residents were hit by passing cars and where school children have to climb a steep muddy embankment to avoid traffic has no footpath despite a 40-year campaign by residents.
Residents who have to walk the 150m stretch of unlit road, between Rich Hill Woods and Grangewood Estates in Lisnagry, on the outskirts of Limerick City, warn there will be death or other serious injury unless the local authority does offer a solution for the problem.
"Traffic here picks up tremendously and there's literally nowhere for pedestrians to go except on a very steep grass bank," James Ryan, whose son Glen had his arm broken by the rear-view mirror of a passing car, told the Limerick Post.
"I saw school children who were being dropped off by the bus having to climb on this bank to avoid cars. If it rains, the bank is treacherous, muddy and slippery.
"There is literally nowhere for people to walk because there is a stone wall across the road."
Sign up for the Limerick Post weekly newsletter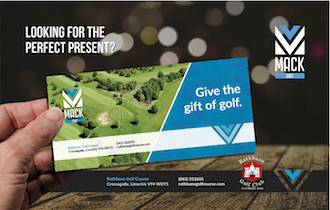 Another resident had previously suffered an arm injury in similar circumstances and there were dozens of near-misses between cars, cyclists and pedestrians, James said.
After corresponding with council requesting an interactive 'smiley' electronic speed control sign, residents are furious that the sign was 'erected after that deadly 150m stretch and located outside Rich Hill Woods, where it is practically useless".
Of the two estates involved, there are 16 homes in Rich Hill Woods with 64 residents, including school-aged children, and in Grangewood 22 homes with 80 residents, also with school-aged children.
Now, at the start of the new school term, with children and parents marching to local schools in Lisnagry and Ahane, James says "parents are terrified of children being killed or injured on this stretch of 150 meters without a trail, which residents of both estates have campaigned on since the 1970s."
"It's the last century," he added.
Green Party councilor Sean Hartigan announced last week that 'there is currently a road linking the Grangewood estate to the R445. Residents of Rich Hill Woods, which is 100 yards from Grangewood, have been searching for a path between the two estates for many years.
"This would allow people to walk safely to Annacotty and local schools. Following my continued representation, Council engineers are currently investigating the possibility of providing a path with associated lighting to connect these two areas.
Green Party TD Brian Leddin has also been on the case, writing to residents saying: "I have been raising the issue of the pathway with Council staff for some time and they will soon be applying for funding.